Music Theory

MODALOGY
scales, modes & chords: the primordial
building blocks of music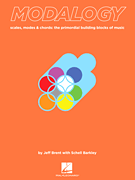 https://www.aaastateofplay.com/a-musical-playground-for-kids-music-theory-lessons/
A Musical Playground for Kids: Music Theory Lessons.
http://onlinemusicdegree.com
A great resource for students who are pursuing a degree in music.
http://mp3musicdirectory.net/jazz.html
"Jazz Music Directory"
http://www.geocities.com/sologuitar.geo/
What an incredibly comprehensive site for Jazz guitar theory! These guys really did their homework!
Music Theory lessons in Riverside, CA USA
Simple logic can take you to amazing places.
http://hum.lss.wisc.edu/jazz/
Some very interesing articles on Jazz improvisation!
http://www.jaytomlin.com/music/settheory/
Java "Set Theory" calculator. "Set Theory" encompasses the notion of defining sets of pitches and organizing music around those sets and their various manipulations. Atonal music is pretty far out stuff.
http://members.tripod.com/~johncomino/
Guitar Theory Resources. There's a lot of information here that's very useful. Also printable guitar grids and standard staves.
http://musictheory.halifax.ns.ca/
Music theory lessons. Beginner to intermediate.
http://www.MusicTheory.net
Pretty cool site! Music theory, ear training, printable manuscript paper and more...
http://www.outsideshore.com/primer/primer/index.html
The online version of Marc Sabatella's text, A Jazz Improvisation Primer. Here you can find information on almost every topic relating to jazz improvisation, from jazz history to music theory to practical advice on playing in a group. This text is freely browsable.
http://www.practicespot.com/
Over 1000 pages of free information and tools, including: free printable theory sheets, random rhythm generator over 63 TRILLION possible rhythms to print and read, online scales manuals, notereading drills, chord wizards, instant and infinite supply of manuscript paper, reverse-searchable dictionary of musical terms, fully illustrated Practice Guide, free build-it-yourself studio websites for all music teachers, free teacher resources and much much more. This is an incredible site!
http://www.scroom.com/mus_lessons/tot.1.html
Theory On Tap. A dozen intense theory lessons for the "stickist," but applicable to any instrument.
http://solomonsmusic.net/
Solomon's Music Theory & Composition Resources. Classical music theory and everything else that evolved from it. All kinds of resources for the truly studious.
http://www.teoria.com/
Site dedicated to the study of music theory. Their "online books" section is actually a free browsable manual of everything concerning music theory. The "exercises" section contains all kinds of great tools for scale & chord construction as well as things like chord & interval recognition. Make sure and check out the "articles" section as well! Links, too.
http://web.cuug.ab.ca/~lukivr/
Practical Guitar Theory. This page is dedicated to all levels of guitar players who want to understand the building blocks of music theory. It covers everything from parts of the guitar to chord construction.
http://web1.hamilton.edu/javamusic/default.html
Java Music Theory. Online interactive music theory tutorial. Very cool!



Jeff-Brent.com
copyright © 2003-2017 Jeff Brent
If you've found your way to this page from a Search Engine link,
please click here to enter Jeff Brent's Web Site.
 (This link will take you to the entire web site.)