CMOA Awards
Las Vegas
October 2001


This is how to bend notes on a keyboard.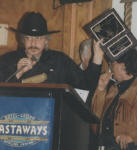 Here I am winning "Songwriter of the Year"
at the 2001 CMOA Awards for my song Truck Stop.
"Truck Stop" Lyrics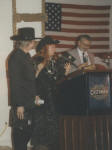 Here I am with Randa Lee accepting the award for "Vocal Duo of the Year".
I guess that means I can sing...



Jeff-Brent.com
copyright © 2003 Jeff Brent
If you've found your way to this page from a Search Engine link,
please click here to enter Jeff Brent's Web Site.
 (This link will take you to the entire web site.)